EvilGrins
UT Name: Doppleganger UT Since: 1999 Gender:

Joined: Dec 01, 2011
Age: 48
Posts: 429
Location: Palo Alto, CA
Reputation: 173.5



Status: Offline

Posted: Wed Jul 27, 2016 3:49 am
Post subject: Peace in our time!

---

Has anyone ever stopped to consider that the main reason there's such conflict between humans & Skaarj is that we call them

monsters

? I mean, they're really just aliens. Non-human beings from other planets.

Nobody calls Superman a monster... well, nobody that isn't Lex Luthor.

Sure, there's been a lot of conflict with the Skaarj and sure... they kinda like eating humans, but can't we just get past that?

Can't we all just get along??

---



Kryxix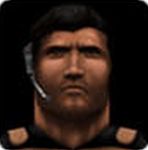 UT Name: Kryxix UT Since: 1999 Gender:

Joined: Dec 20, 2015
Age: 40
Posts: 62
Location: Beloiannis, HU
Reputation: 42.3



votes: 1
Status: Offline

Posted: Fri Aug 05, 2016 1:01 pm
Post subject: Re: Peace in our time!

---

Heavy philosophical problem.

How can humanity be in peace with a race what said "The weak shall be struck down by the hand of the beast."?

Also the nali race reminds us more of a human phisiology, they are like a simple little bro. And skaarjs invaded them and kept like slaves
Can you accept such a person as a friend?

OK, they are very cute in their pupae state at their childhood. But too agressive to rely or pet.