Kryxix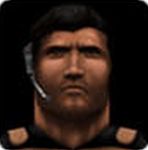 UT Name: Kryxix UT Since: 1999 Gender:

Joined: Dec 20, 2015
Age: 40
Posts: 56
Location: Beloiannis, HU
Reputation: 38.7



votes: 1
Status: Offline

Posted: Fri Jul 15, 2016 10:09 am
Post subject: Re: Troll evening 27-6-2016 [+part 3l ] [ VIDEO]

---

Awesome work again! Watched twice in a row

I was LOL, esspecially on the drunked loser who tried to convince the Xan Kriegor armor to retreat from the Tournament. What a noob


...
Anyway, im sorry to hear about your loss.

I hope discoing on crazyserver helped on your mood a bit. (Wonderful map IMHO).

Dont forget: Disco Disco Good Good !

On my bad days the music always helped to survive. And its especially strange, believe me, because im totally deaf on my right ear, and partially deaf on my left.